Docs
The Decentralized Conversation Layer of Internet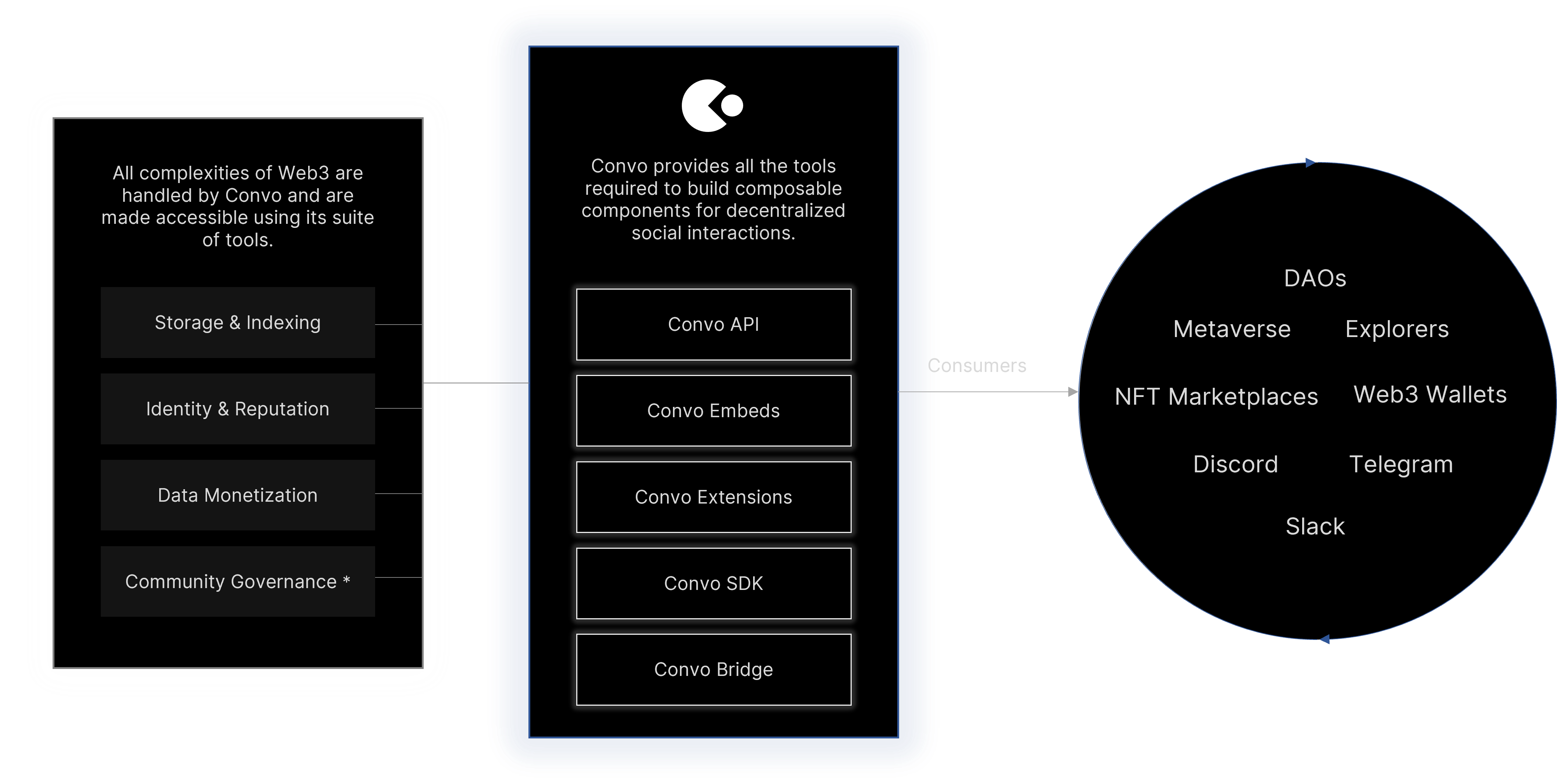 With Convo you can create a Comments section customizable for websites, connecting conversations and communities across the Internet.
Continuity through Composability : Convo can be used as a singular layer to manage your conversations throughout the Internet, can be used to build upon and integrated into any application with Convo's API.
Own your Data, Always : All your Conversational Data generated on Convo is always in your control and linked to your Decentralized Identity, no other application can modify it without your approval.
Simple-to-use API Built on Web3 : The Convo Space is intended to be fully decentralized, utilizing Textile's ThreadDB built on IPFS and Libp2p for Storage ensuring that your data lives independent of the interface.
✉️ Need dedicated support for your project?
Please reach out to me or our community if you run into any issues.